Right click here to download it!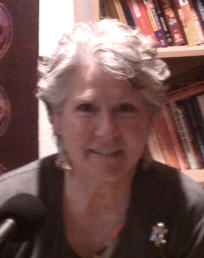 Beck Stephens, BA, RMT, CI, AOBTA
Beck began practicing bodywork in 1982, studying Zen Shiatsu privately and attending the Swedish Institute. She studied with Pauline Sasaki and Nelita Po'Okui Anderson Cook and built her work on two systems of energy medicine: Shiatsu and Mana O'Hana, the healing art form based in traditional Hawaiian Medicine. In 1997, she co-founded Digital Press Publishing and produced two anatomical charts of the Loving Anatomy Series to help instructors and practitioners teach about the human body. In 2003, she began studies with Dr. Gregory Antyuhin, a medical intuitive from Russia who has practiced medicine as a psychiatric doctor and shamanic healer. Beck's passion and life work is to help people find their way to a positive outlook and a sense of wellbeing and passion and for life to be lived with love, gratitude, consciousness and kindness. She has a private practice in Boulder with Heart Fire Healing Center.