Right click here to download it!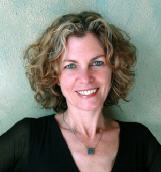 Eeris Kallil is an established Massage Therapist and healing-arts practitioner. She has practiced in America and abroad since 1986. She graduated the Boulder School of Massage in 1988 and became a faculty member there in 1999, teaching Shiatsu, Movement and Massage for Breast Cancer.
Her background includes extensive studies of Zen Shiatsu, Chinese Medicine Theory, and Energy work. She has developed her own unique intuitive style of work, and founded the Core Alignment Technique.
As a breast cancer survivor she is committed to working with and helping women through their treatments and recovery and to teaching breast cancer massage to certified massage therapists.
Some of the websites mentioned on this episode:
Self Care for Post mastecomy lymphedema – Video