Right click here to download it!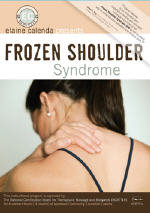 Topic: Frozen shoulder with Elaine Calenda. Do you know about this condition and how to treat it? If not, then just click Play below and listen to the advice from an expert in this topic.
Don't have the time to sit and listen to the whole podcast? just download it to your mp3 player or smart phone and listen it while driving.
Link mentioned on this podcast: