Right click here to download it!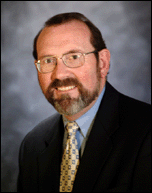 Barrett Dorko is a 1973 graduate of The Ohio State University with a degree in Physical Therapy. He began his career with a deep fascination for instinctive motion and the way it might be used to treat neurologic conditions such as stroke and cerebral palsy.
Turning his attention to orthopedic problems, primarily spinal pain, he became adept at manipulative technique and taught workshops across the United States while working at a specialty clinic in Atlanta. Returning to Ohio in 1979, Barrett conducted a solo practice focusing on spinal pain while continuing to teach and beginning his career as a writer for several publications. His method of management began to reflect his initial interest in inherent movement, this time for painful problems. Simple Contact, a method of manual and verbal communication, was developed during this period.
Leaving private practice in 2007, Mr. Dorko now works in skilled nursing facilities near his home while occasionally traveling to teach. He writes daily, principally for SomaSimple.com.
Links mentioned during podcast: