Right click here to download it!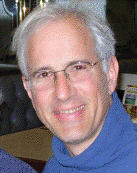 Jim Berns is a Registered Ortho-Bionomy® Advanced Instructor and Senior Practitioner. He hasbeen trained directly by the founder, English Osteopath, Dr. Arthur Lincoln Pauls D.O. Jim has been aRegistered Instructor and Practitioner since 1980, and has taught Ortho-Bionomy internationally andthroughout the United States.
He is co-author with Kathy Kain of the book Ortho-Bionomy A Practical Manual (North AtlanticBooks, Berkeley, Ca.) which has sold over 15,000 copies.
Jim has been a Certified Massage Therapist since 1979 and is a Registered California Instructorin Massage Therapy. He has taught classes at numerous massage schools throughout the country. Hislove for massage therapy comes across in his presentations and classes. Jim was the originator of howto blend Ortho-Bionomy and Massage.
His background includes 28 years experience in the health education field: practicing andteaching certified massage therapy; training in a variety of body therapies, personal growth seminars,NLP, and communication skills. He has a Bachelor of Arts degree in Sociology.
Jim has been an invited speaker for numerous American Massage Therapy Associationconventions and conferences, Whole Life Expo, Sonoma State University, a variety of in-servicetrainings, and other health education forums.
He has lectured to and trained over 7,000 health practitioners. Jim's mentoring and teachingapproach is to work with the body in a gentle, focused and direct manner.
Links shared during podcast: