Right click here to download it!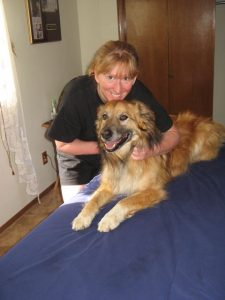 Rhonda Reich, MA, RMT
Rhonda is a 1982 graduate of BCMT and since then has spent her time as both a massage therapist and educator. "Massage Therapy has been my life's mission and I am thrilled to be bringing this passion back to the school where it all started." She has also spent 15 years as a dedicated canine and equine massage therapist and instructor. Aside from originating the Canine Massage Certificate Program at BCMT in 1999, Rhonda has also established a 100-hour Equine Massage Certificate Program. She spent 5 years massaging horses in Lexington, Kentucky before returning "home" to Colorado.